Alex Culligan
Alex Culligan
SLA Event Tracker
See information about Zendesk ticket SLA events
About:
:zendesk: This is a Zendesk App.
Retrieves important SLA data missing from the Ticket Events log.
Displays the information for the ticket SLA events in a user-friendly manner.
Allows users to see when SLA metrics were applied, fulfilled, or breached.
Available in en and es.
Screencaps: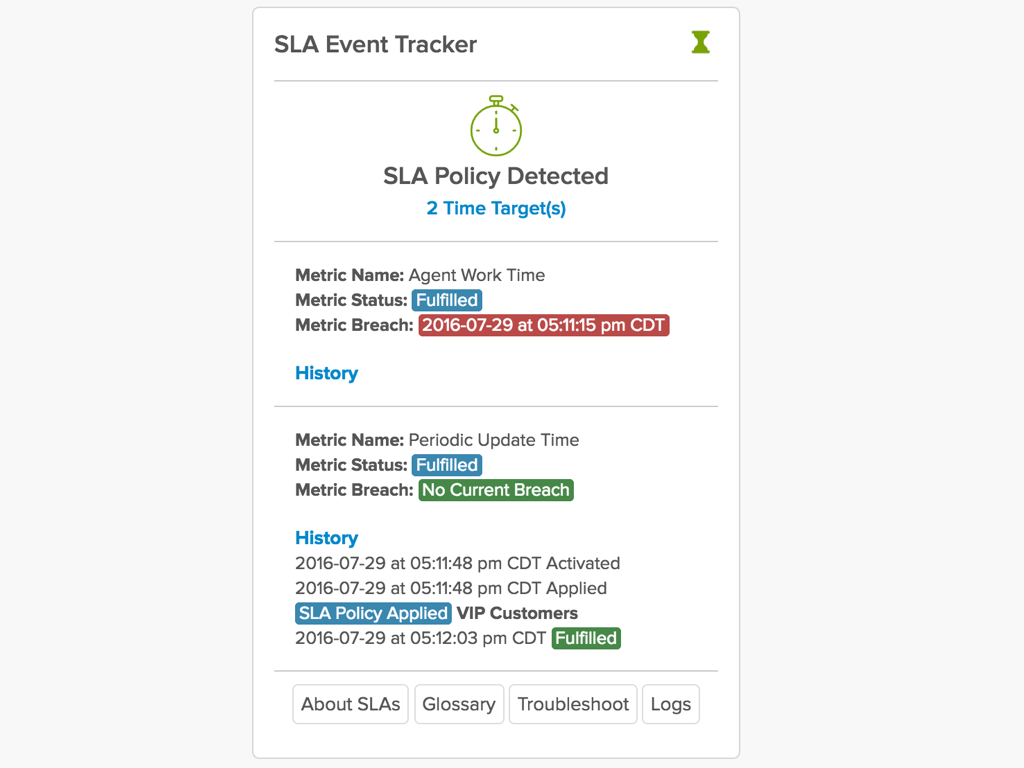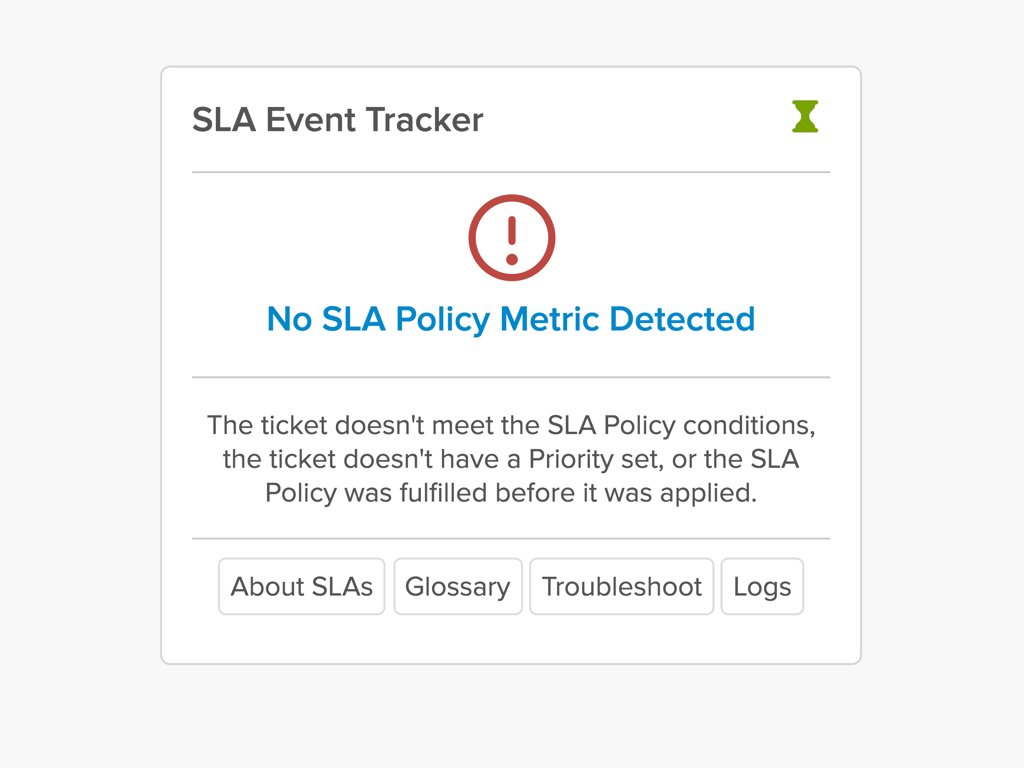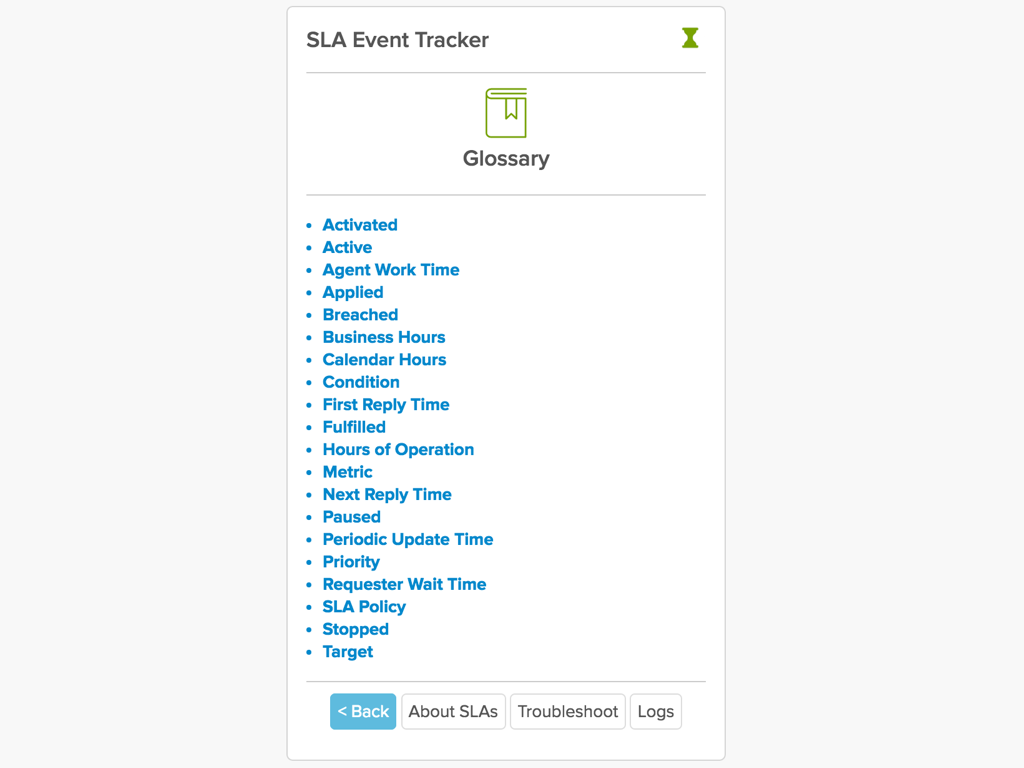 Version:
Version 1.1.1 - Published here.
Periodic Update Time update.
Version 1.1
Version 1.0
Bugs:
Missing translation and events for "Pausable Update Time" metric.
:exclamation: Found a bug? Please submit a report here, or email Support.
License:
:warning: Use of this software is subject to important terms and conditions as set forth in the License page.
More: