Alex Culligan
Alex Culligan
Holidate
Import national holidays into Zendesk schedules
About:
:zendesk: This is a Zendesk App.
Import holidays into an existing schedule.
Create new schedules from within app.
Import all or some of the listed holidays.
Available for Canada, Denmark, France, Mexico, Peru, the United Kingdom, and the United States.
Available in en and es.
Screencaps: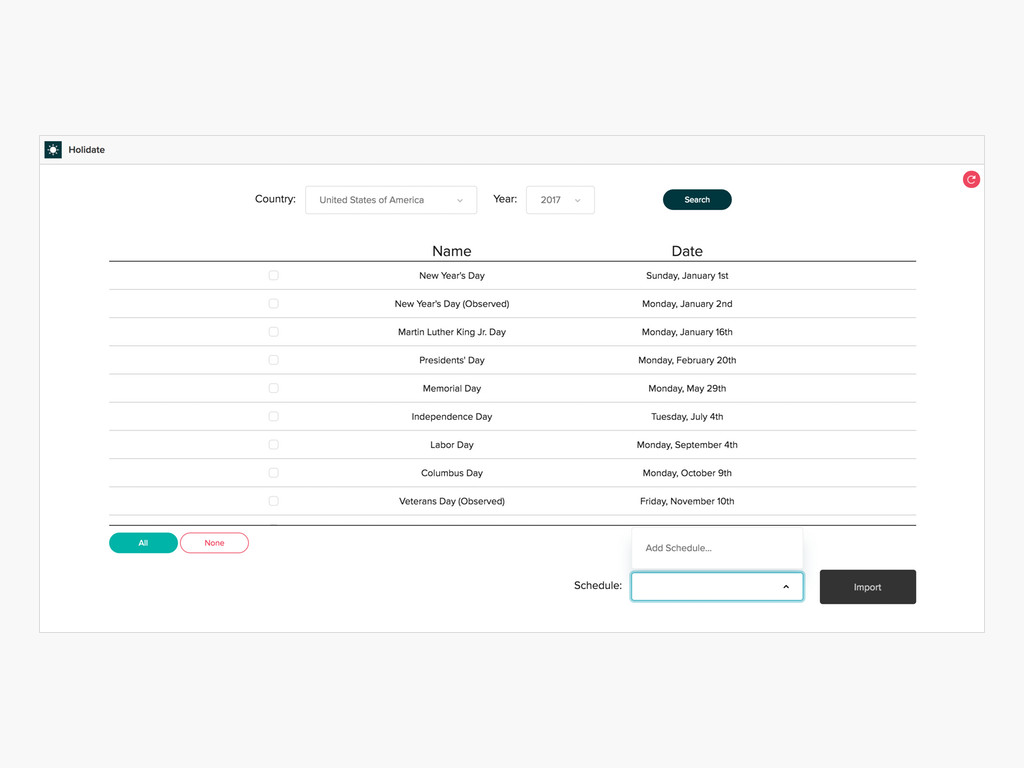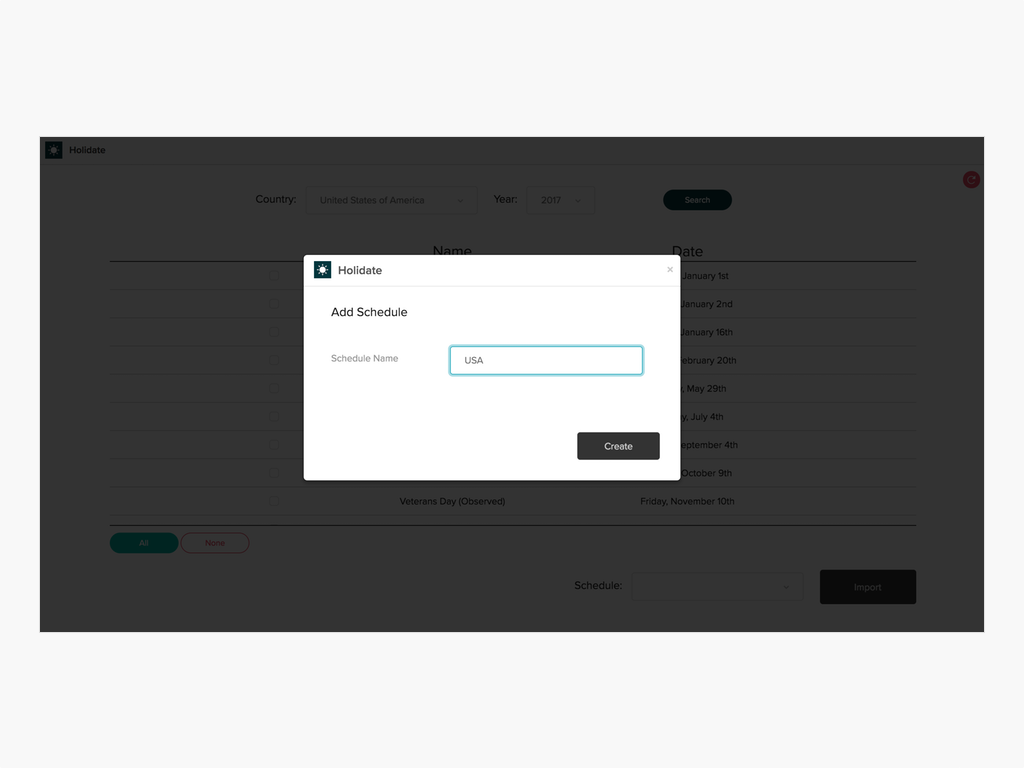 Version:
Version 1.0 - Published here.
Bugs:
No known issues at this time.
:exclamation: Found a bug? Please submit a report here, or email Support.
License:
:warning: Use of this software is subject to important terms and conditions as set forth in the License page.
More: