Alex Culligan
Alex Culligan
Chat Ticket Bubbles
Add conversation bubbles to Zendesk Chat tickets
About:
Works inside Tickets created from Chat.
Takes the plain text from a Chat transcript and adds bubbles based on sender.
Messages from Agent are highlighted the same color as the Navigation Bar.
Messages from Visitor are highlighted gray.
Available in en.
Screencaps: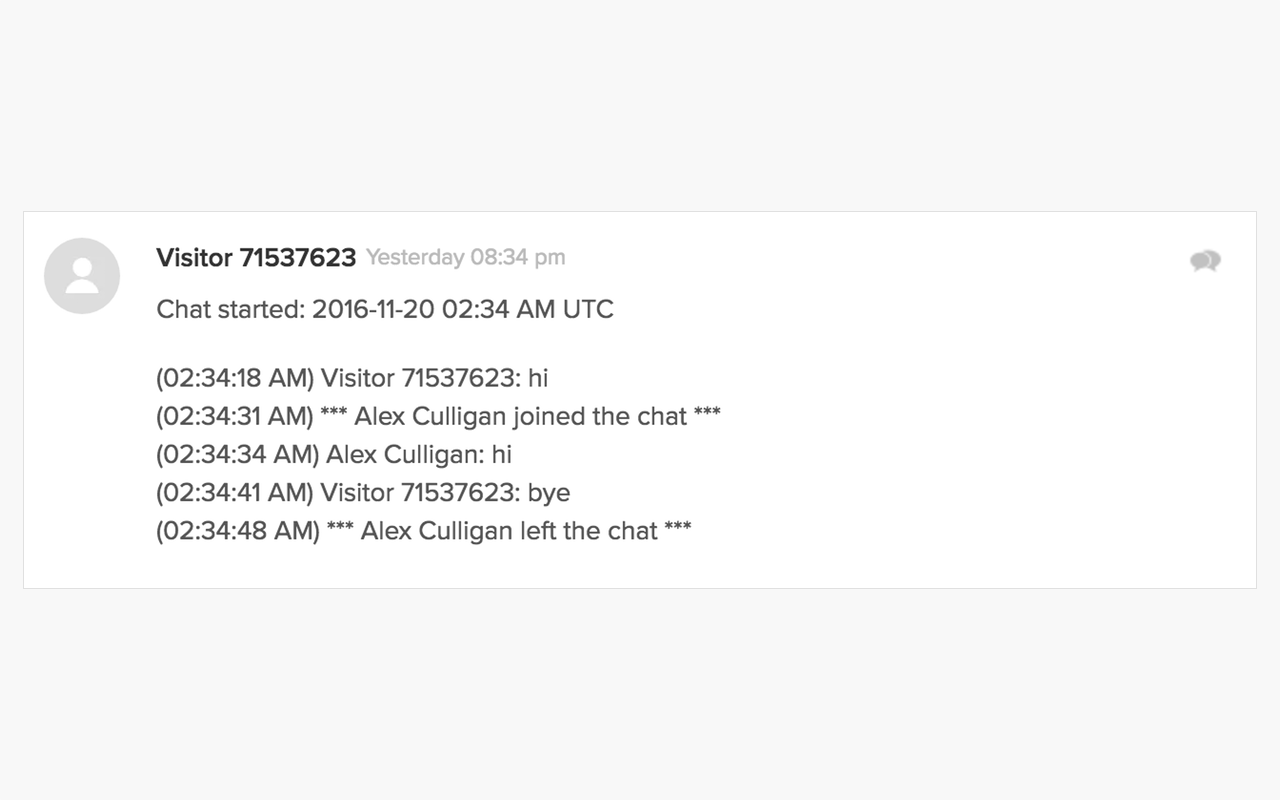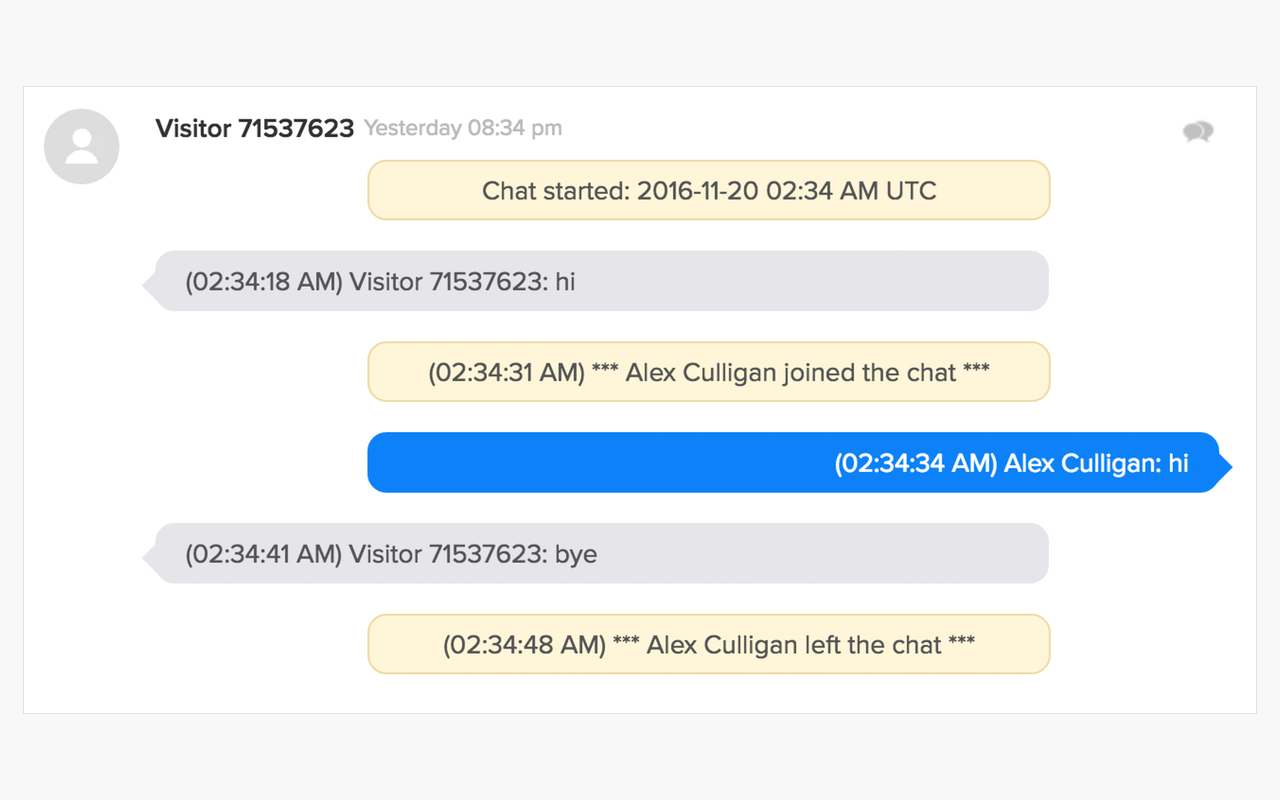 Version:
Version 0.2 - Published here.
Version 0.1
Bugs:
No known issues at this time.
Translation needed for: fr, pt, uk, da, es, id, ja, nl, and ro.
:exclamation: Found a bug? Please submit a report here, or email Support.
License:
:warning: Use of this software is subject to important terms and conditions as set forth in the License page.
More: