Alex Culligan
Alex Culligan
CC Quest
Make CCs the Requesters of Zendesk tickets
About:
:zendesk: This is a Zendesk App.
Retrieves ticket information.
Displays the current Ticket Requester.
Creates an alphabetical list of all the CCs in the ticket.
Let's you choose one CC to make the new Ticket Requester.
Gives you the option of adding the old Ticket Requester to the list of CCs.
Available in en and es.
Screencaps: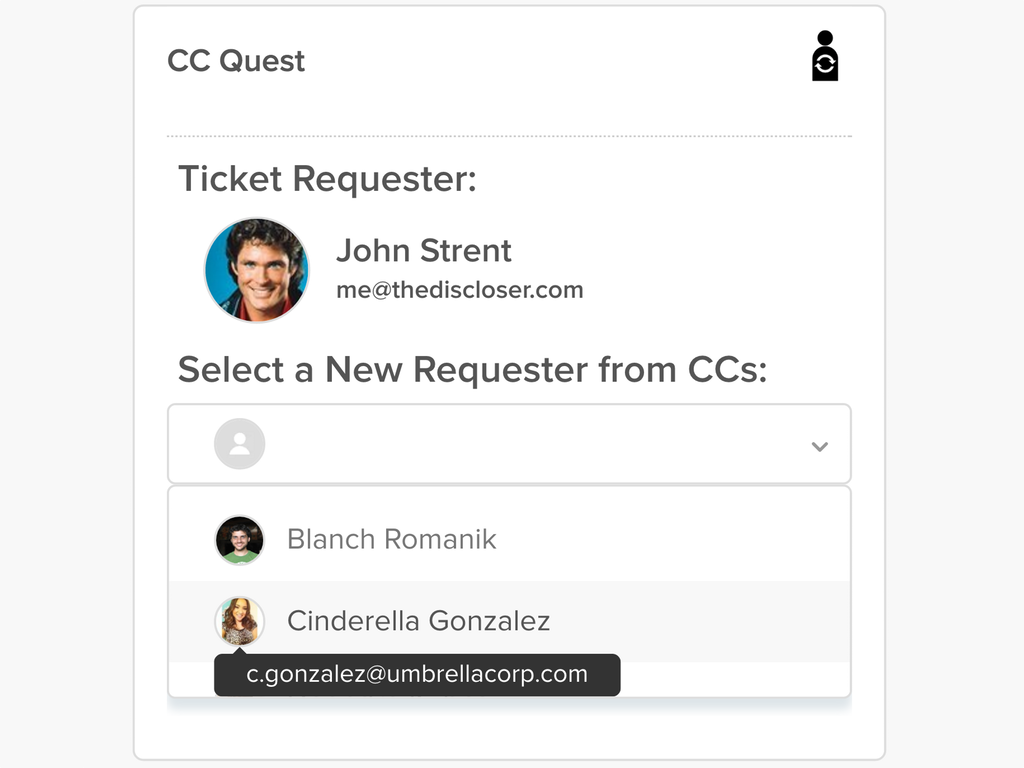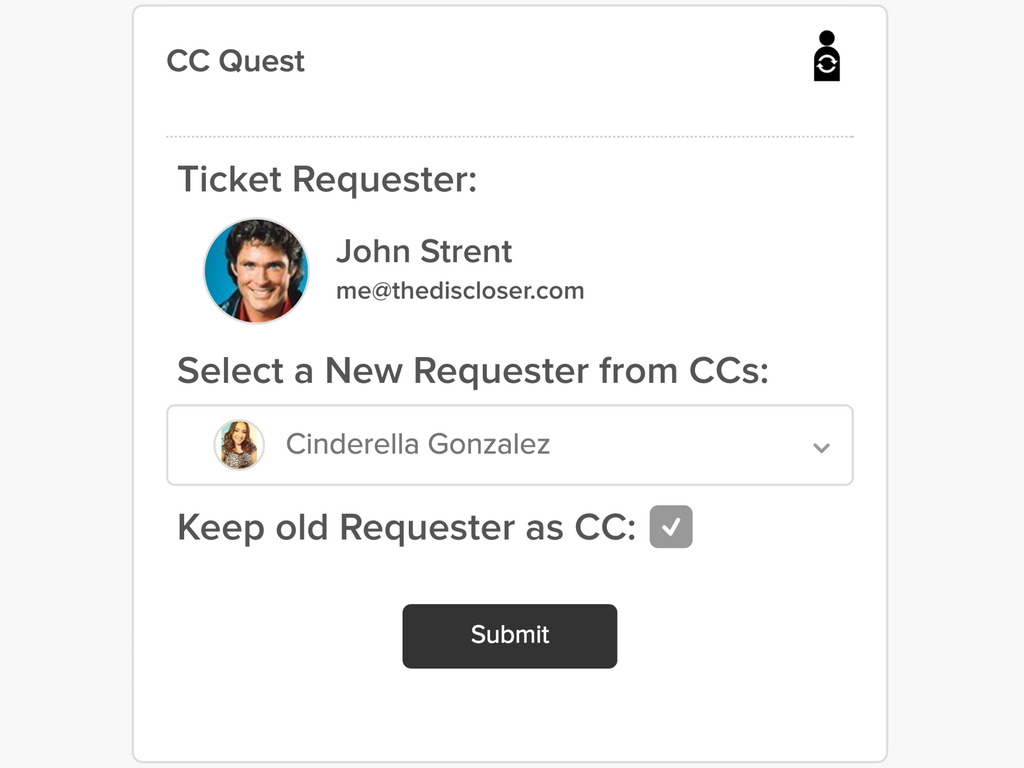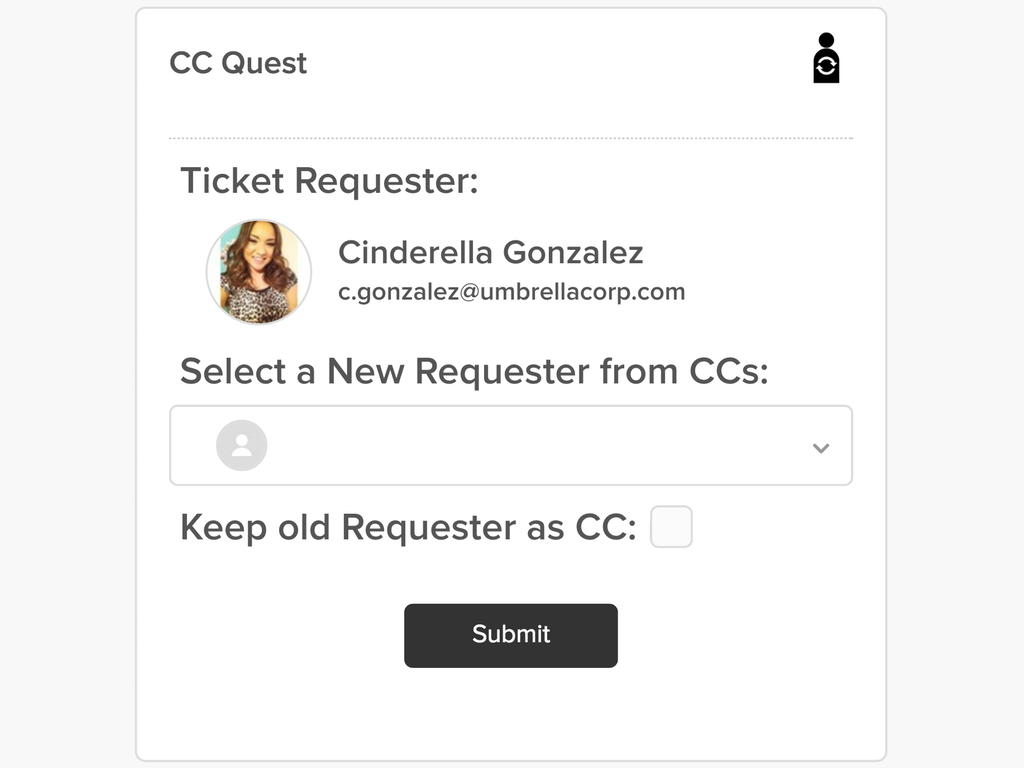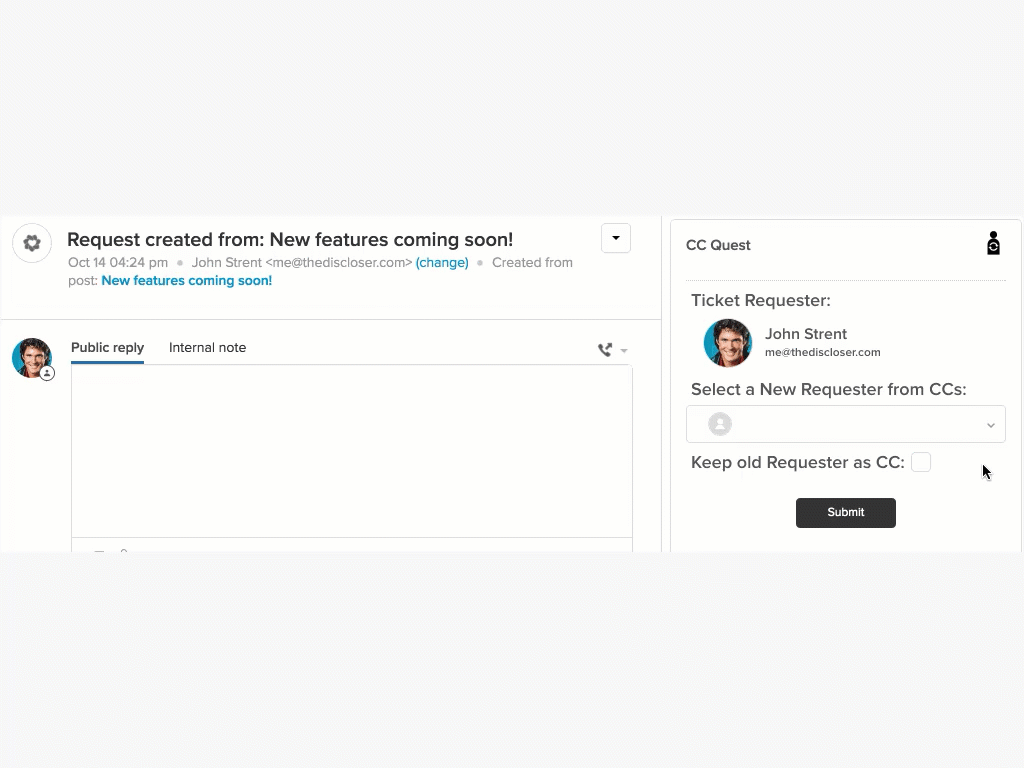 Version:
Version 1.1.1 - Published here.
Version 1.1
Version 1.0
Bugs:
No known issues at this time.
Translation needed for: ru, de, pt, zh, fi, bg, fr, uk, da, ja, nb, and nl.
:exclamation: Found a bug? Please submit a report here, or email Support.
License:
:warning: Use of this software is subject to important terms and conditions as set forth in the License page.
More: